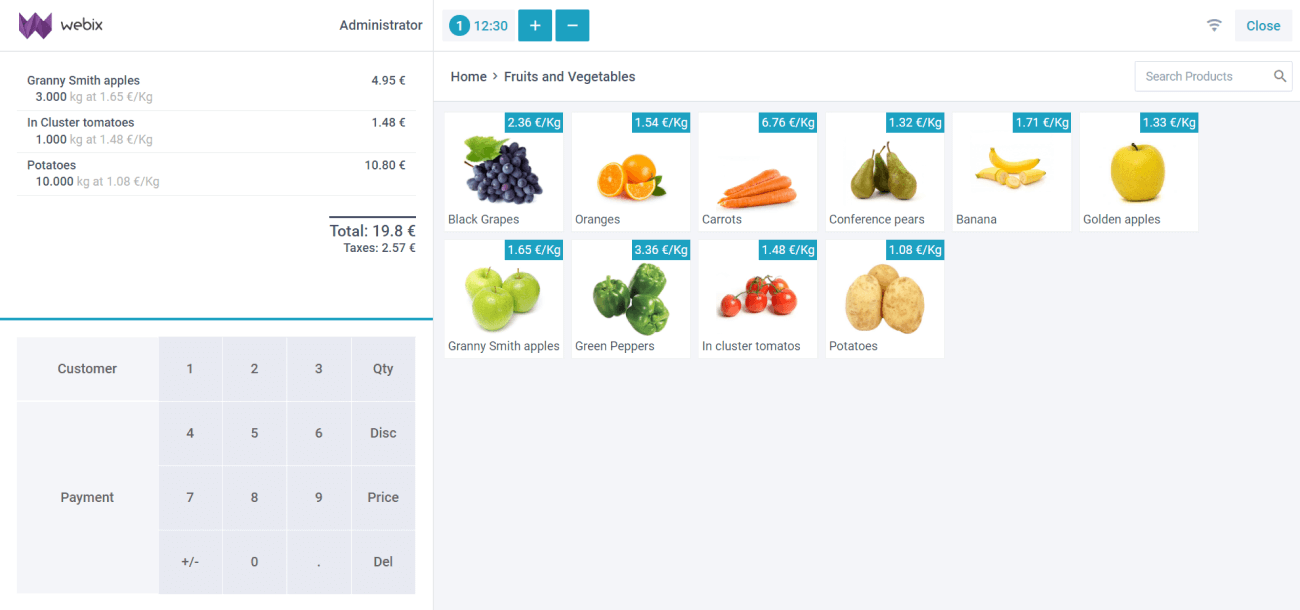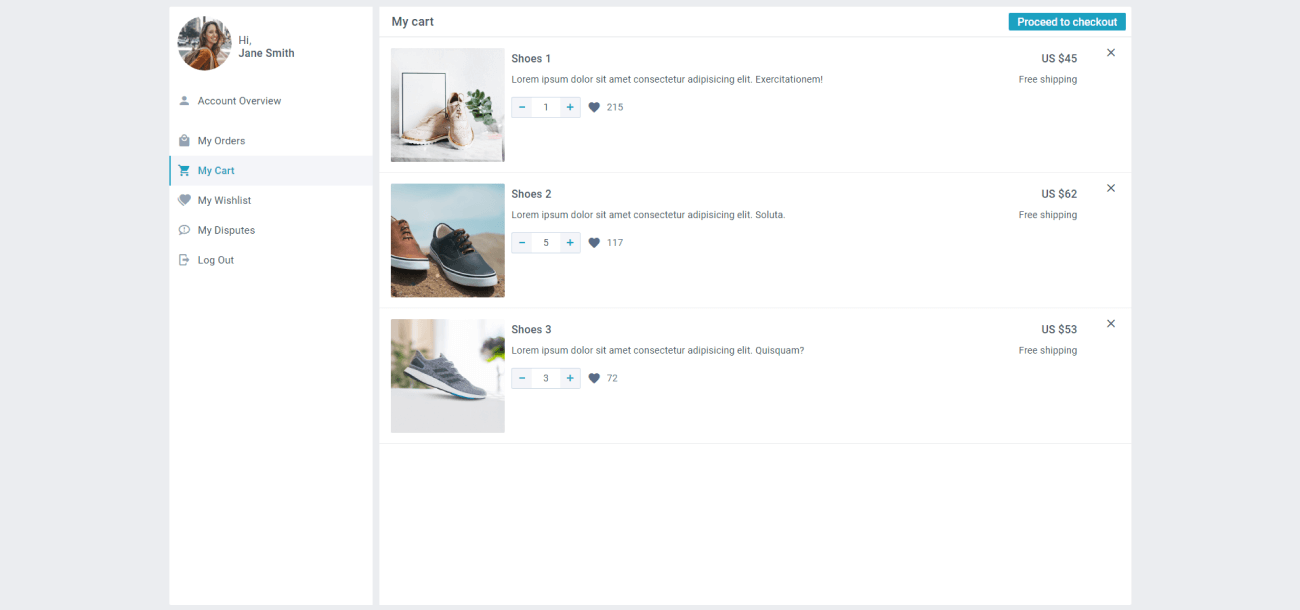 E-commerce marketplace JavaScript template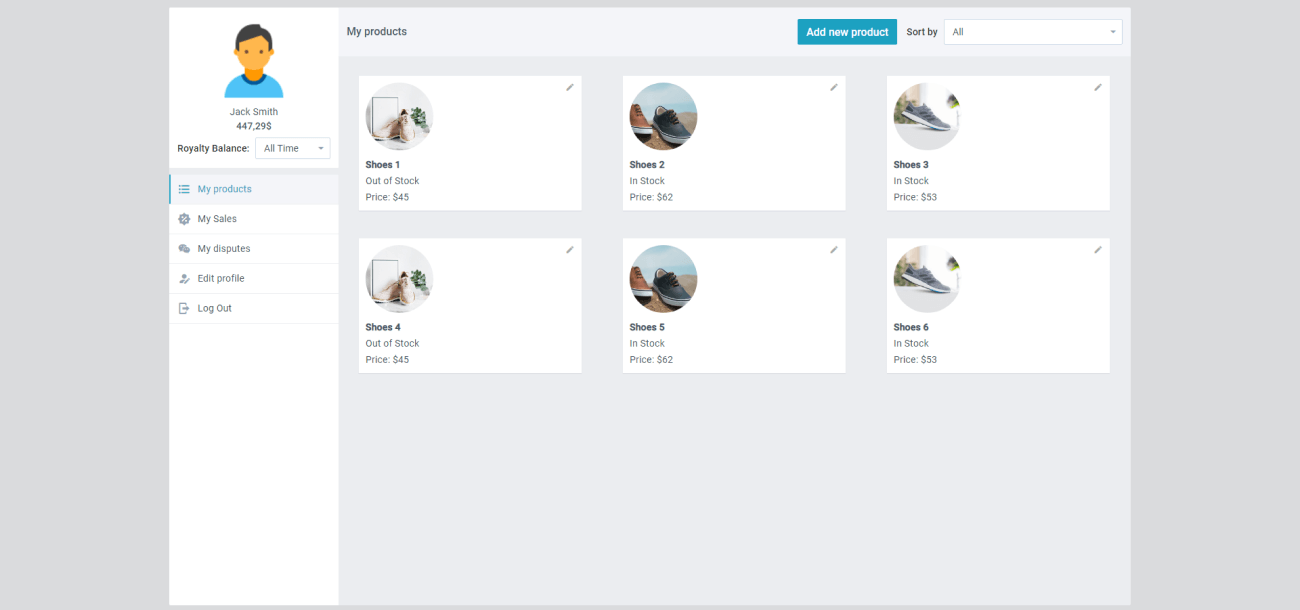 Personal task board JavaScript template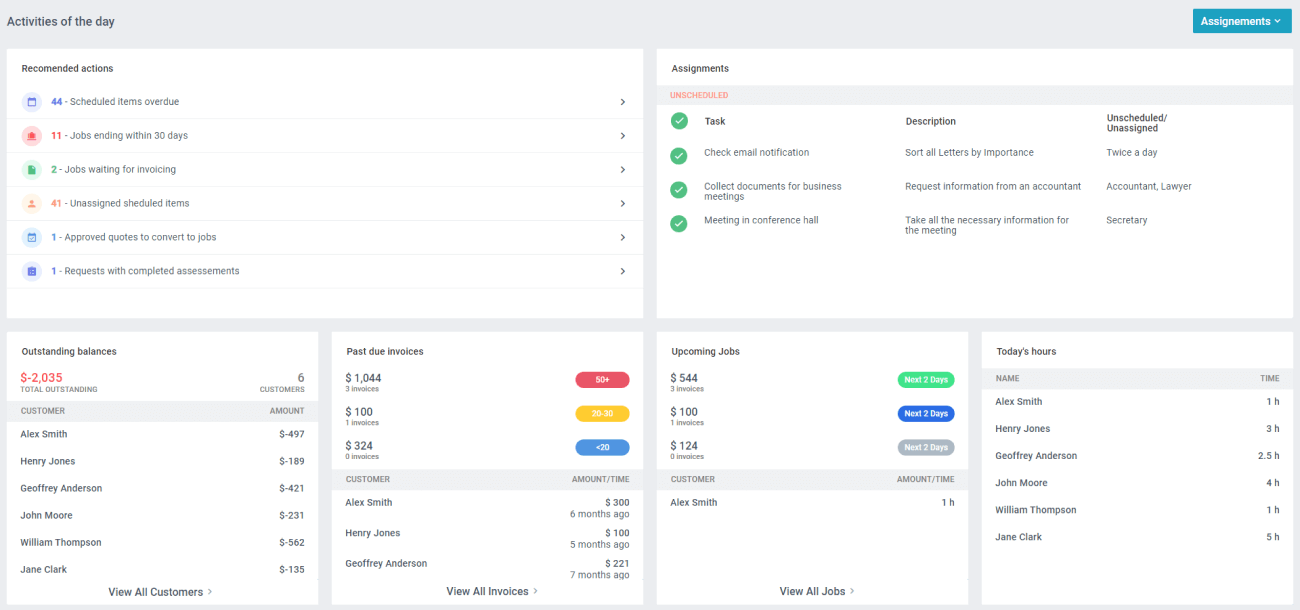 Assets Manager App JavaScript Template
This template allows you to manage data assets effortlessly. You can arrange media files with pictures, music, and videos in four ways: folders, dates, places, file type. Icons, representing files with different data types, have individual designs. This peculiarity ensures effective library management. The app also provides the following functions: preview, sorting, and filtering.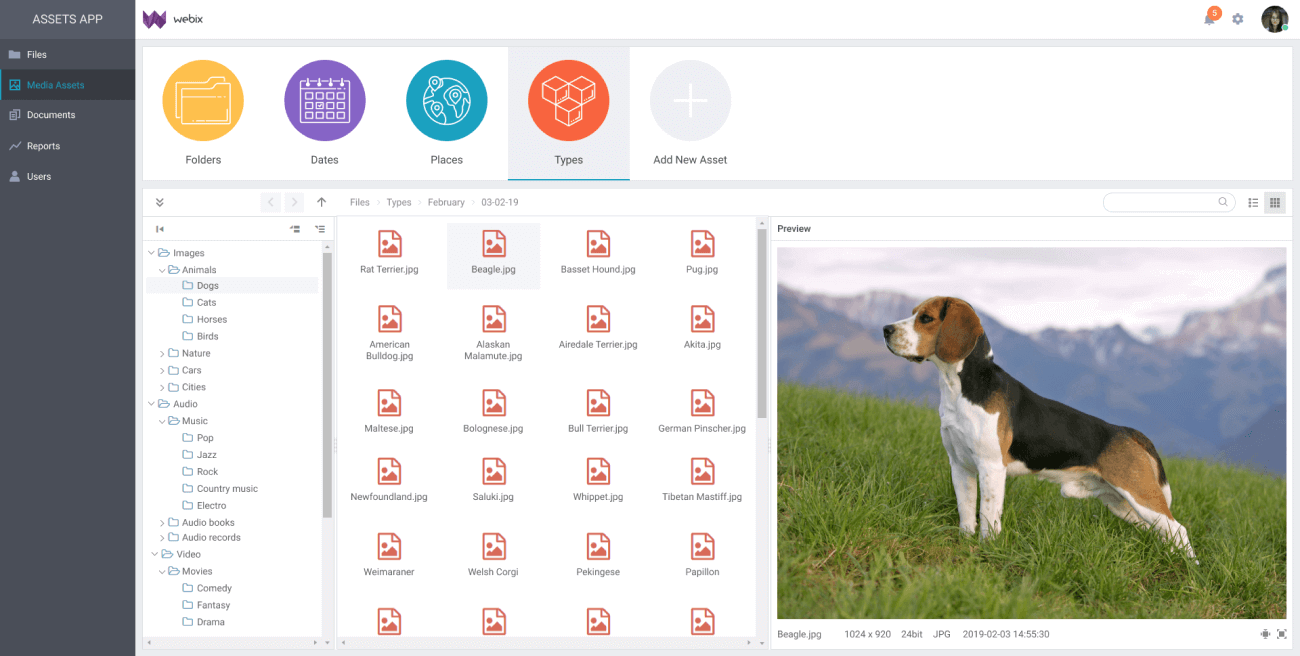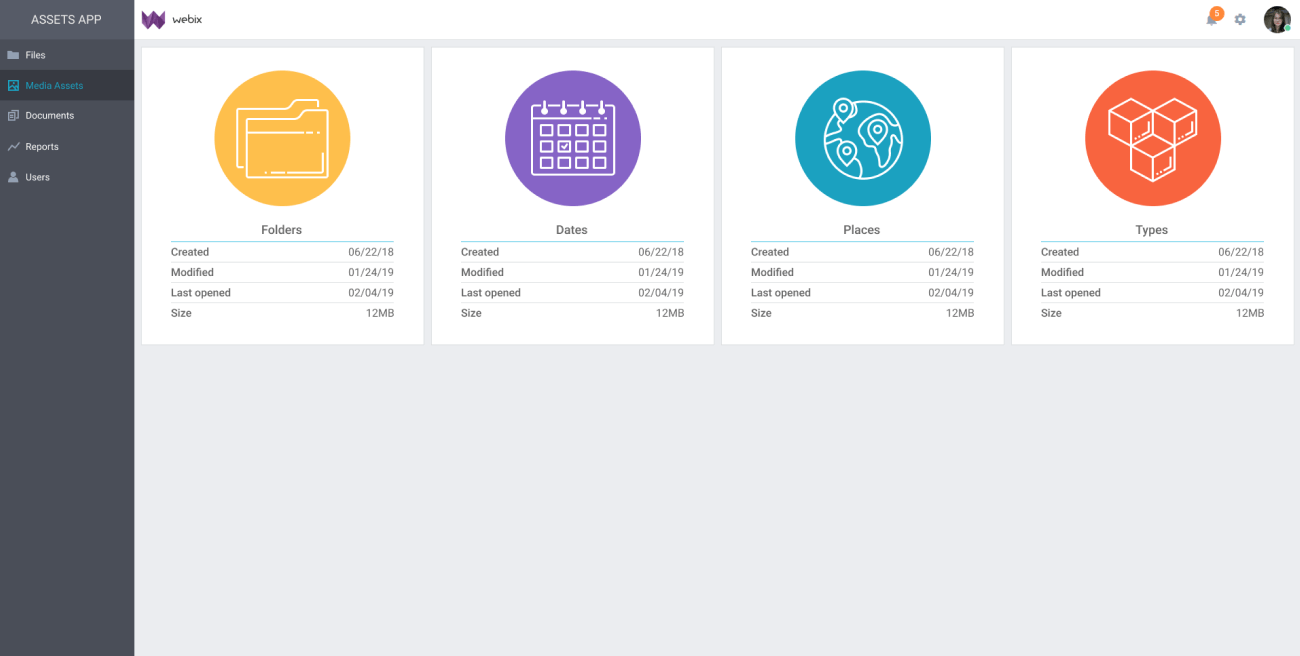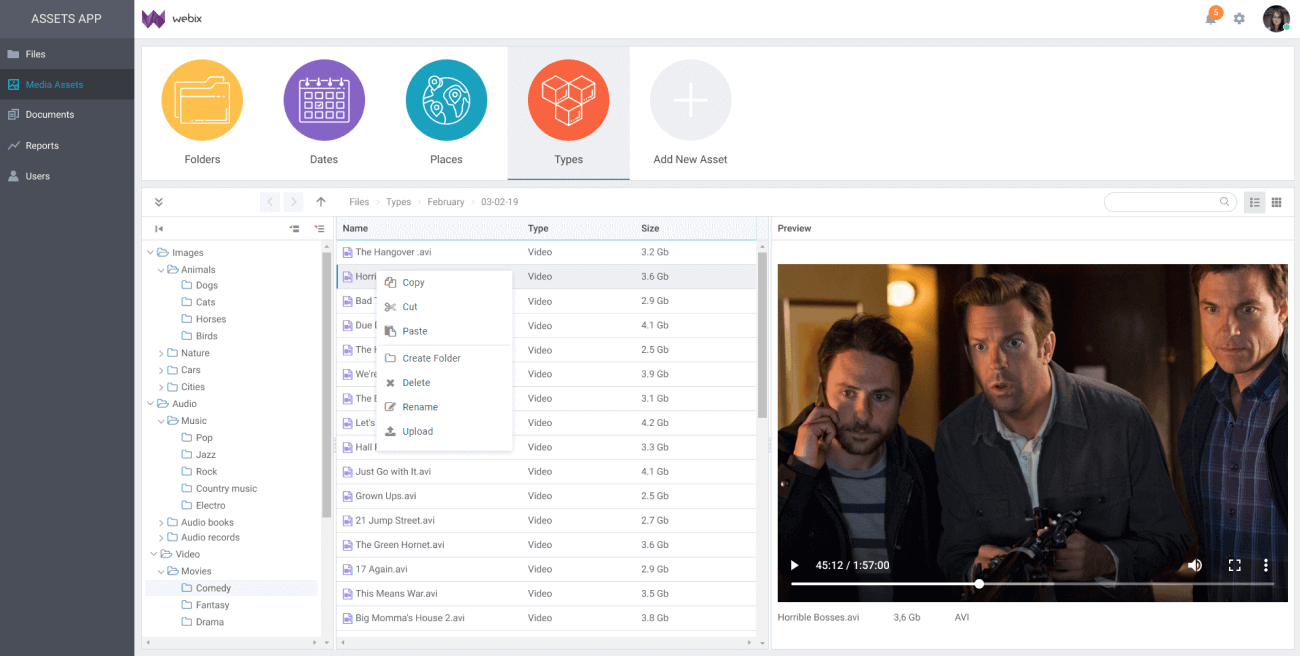 Report Management System JS Template
This app template enables the visualization of statistics and projection data in analytical systems. The app includes a lot of various charts, summary tables, and other tools for information management. All this will help you considerably accelerate the development of an app for data analysis.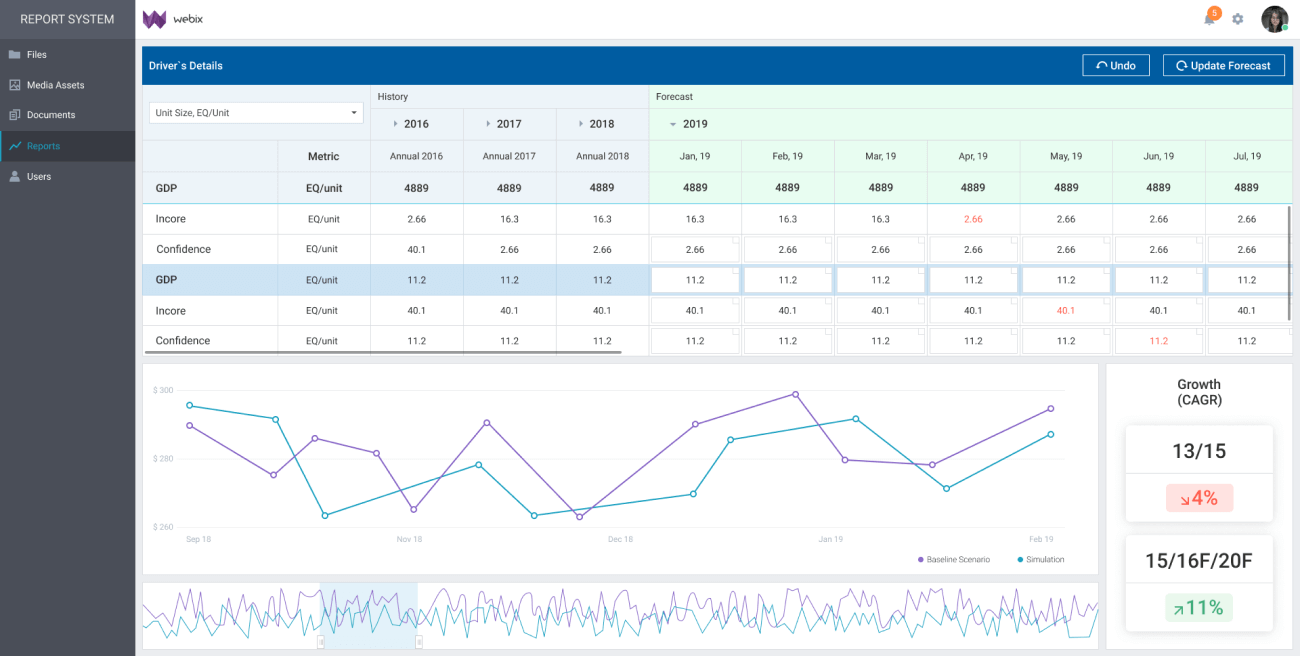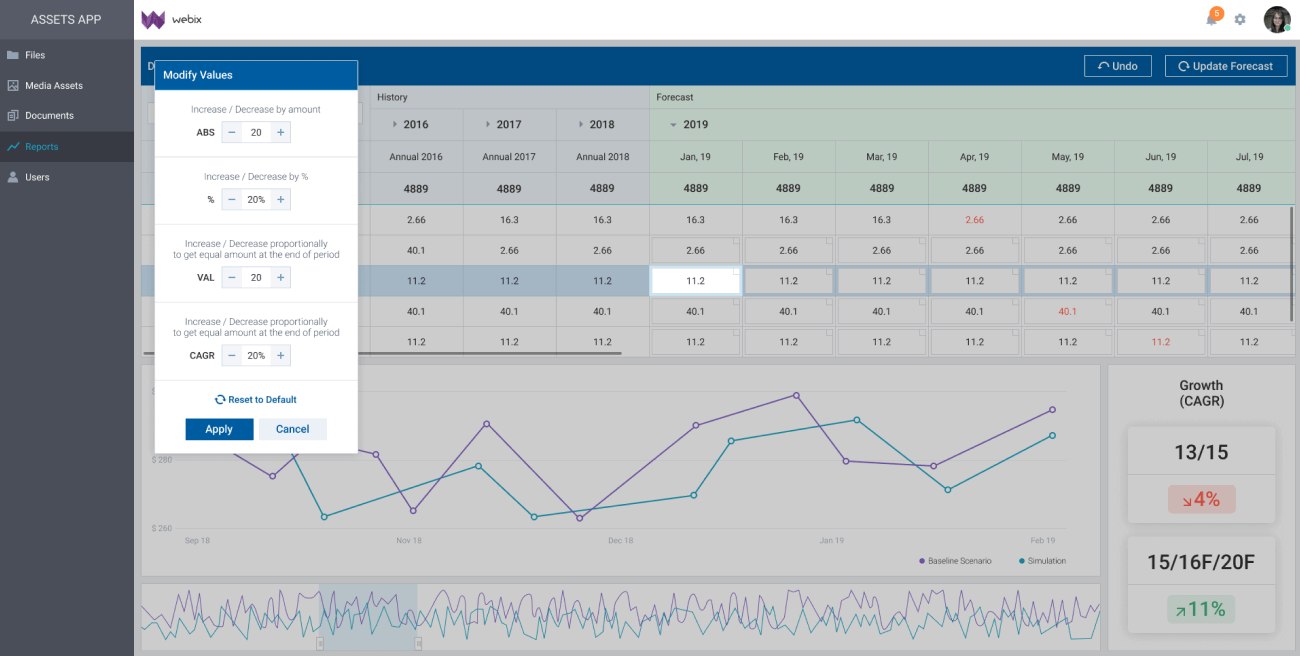 Inventory App JS Template
You can use this app for computer equipment management. The template facilitates the work of system administrators in IT companies. Staff being in charge of technical equipment can effortlessly administrate and serve a considerable number of computers and their components. Statistics reports help plan and manage modernization of devices and carry out scheduled maintenance.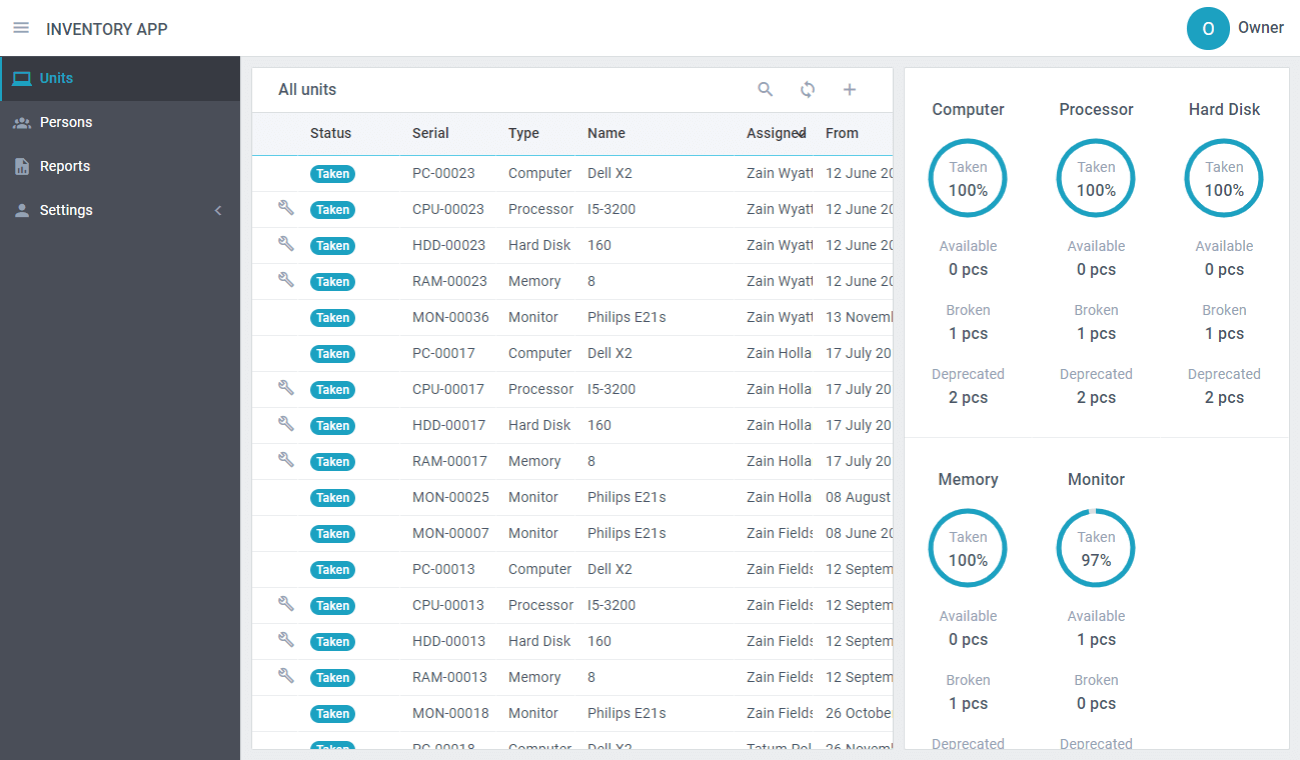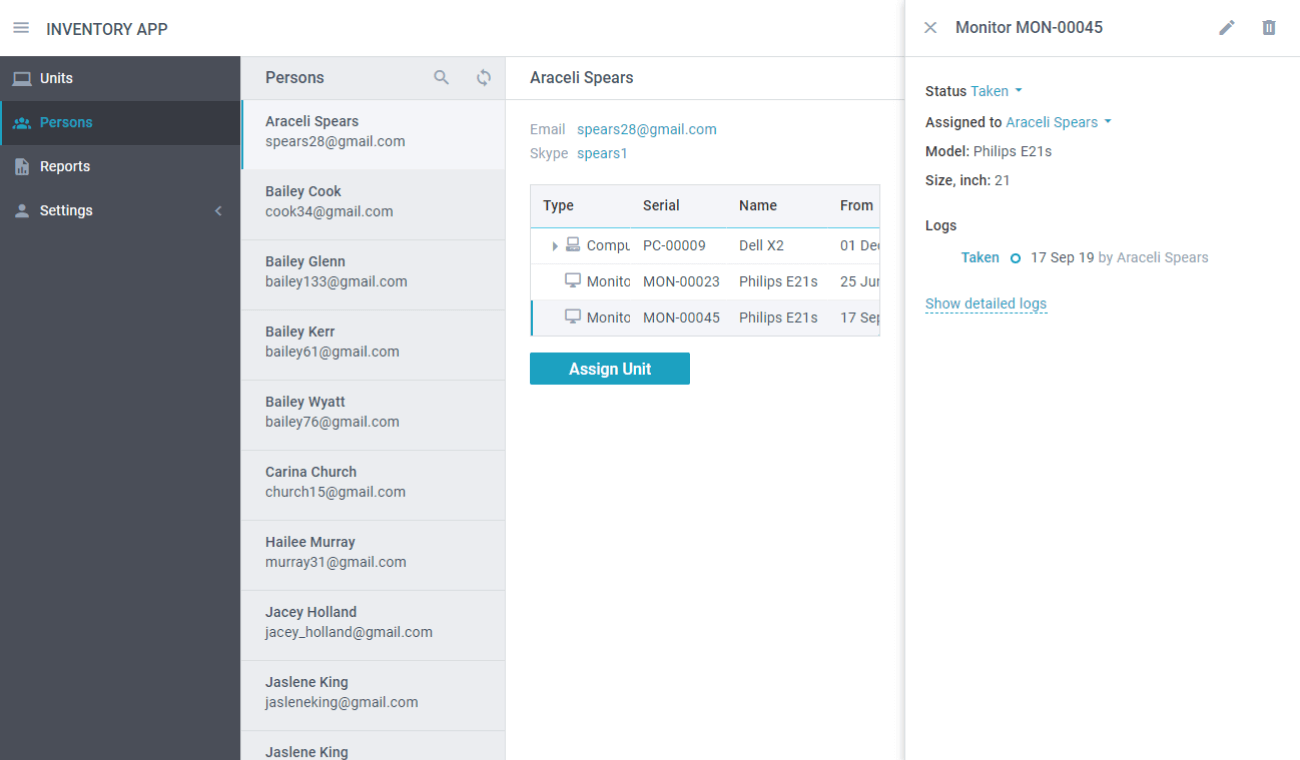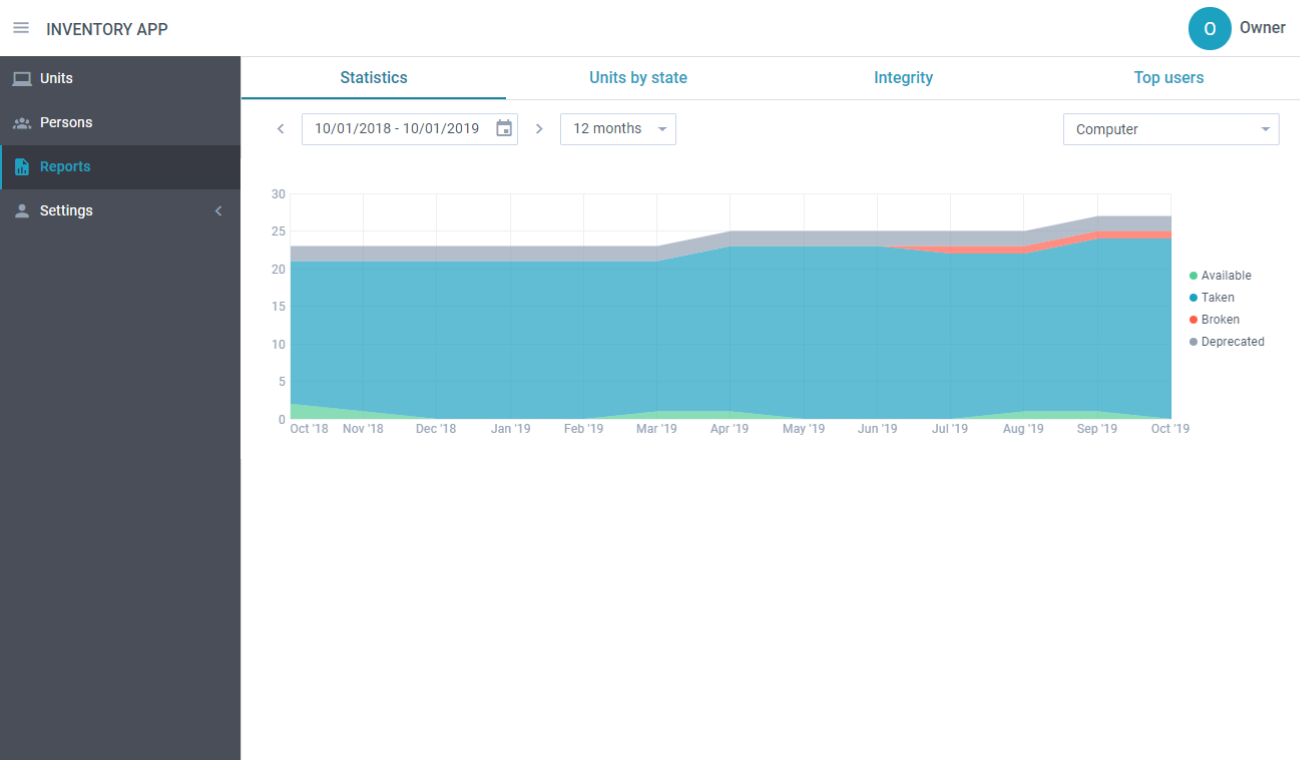 Professors/Teachers Dashboard JS Template
The app for student progress monitoring can greatly facilitate teachers' work. Information visualization allows them to analyze the achievements very quickly, even if the number of profiles is considerable. For example, thanks to colorful charts, it is possible to track each student's achievements on different subjects. Teachers and professors can see the average score of a person over a certain period, compare his or her marks with the progress during the previous years, etc.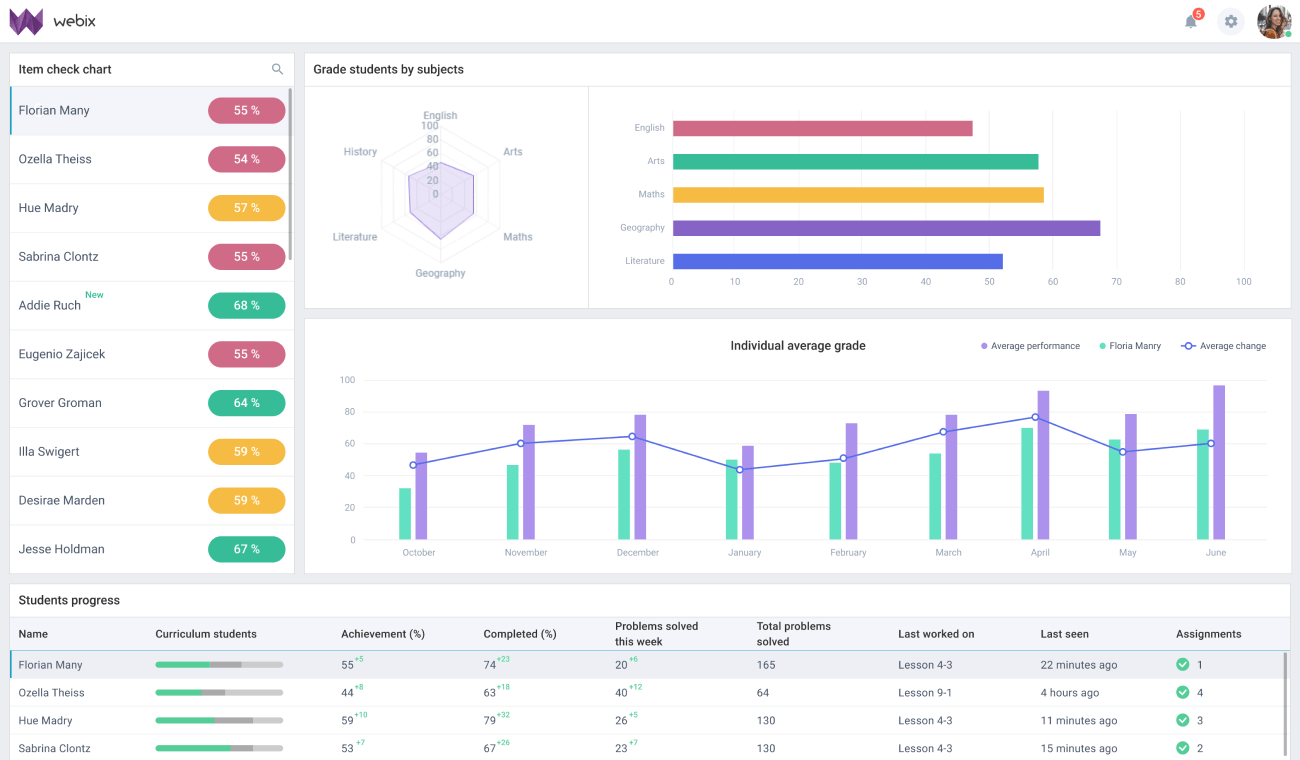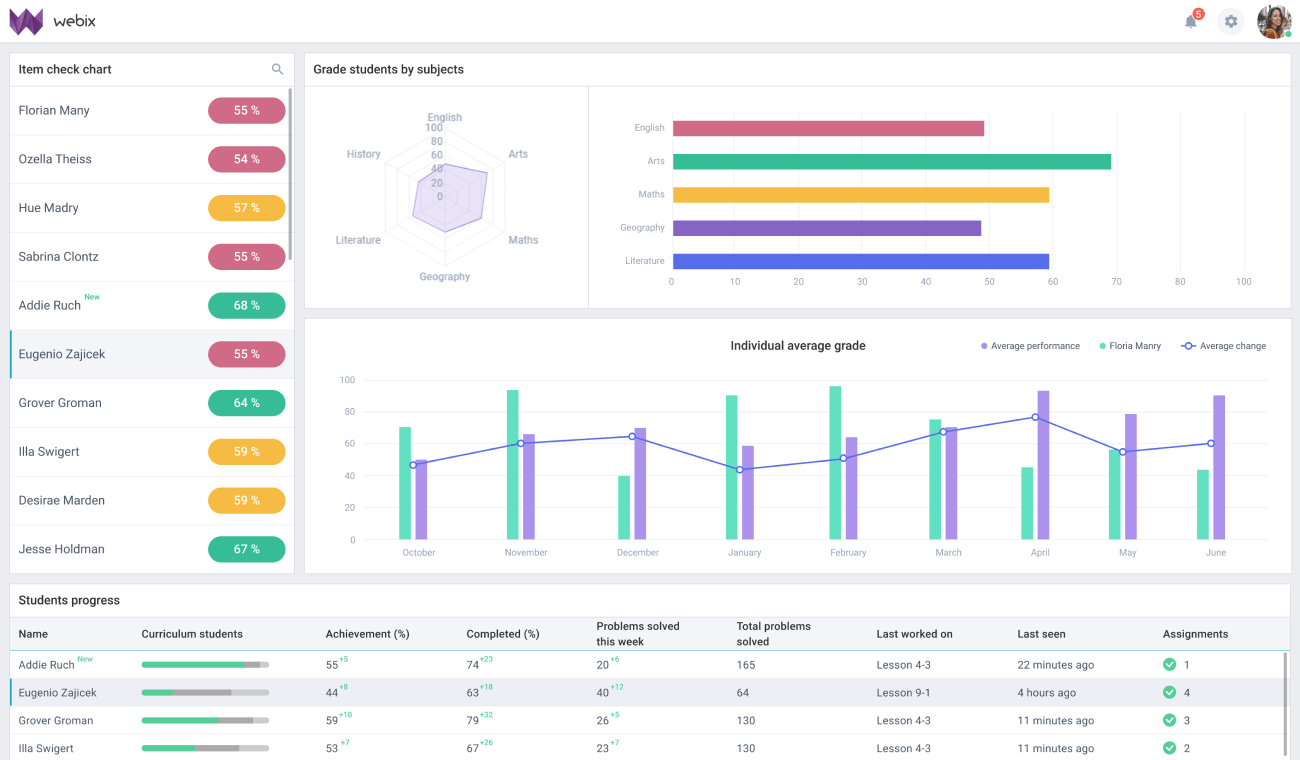 Doctor Appointment App JS Template
This JavaScript app facilitates doctor appointments scheduling and can work as part of a medical portal. The app allows staff in hospitals, clinics, and medical centers to streamline appointments processing. The app contains client information and doctor profiles. Healthcare professionals have access to their patients' contact details, information about diagnoses, and treatments. Patients can register in the app and make appointments. Besides, they can look through doctors' biographies, learn about their qualification and visiting hours.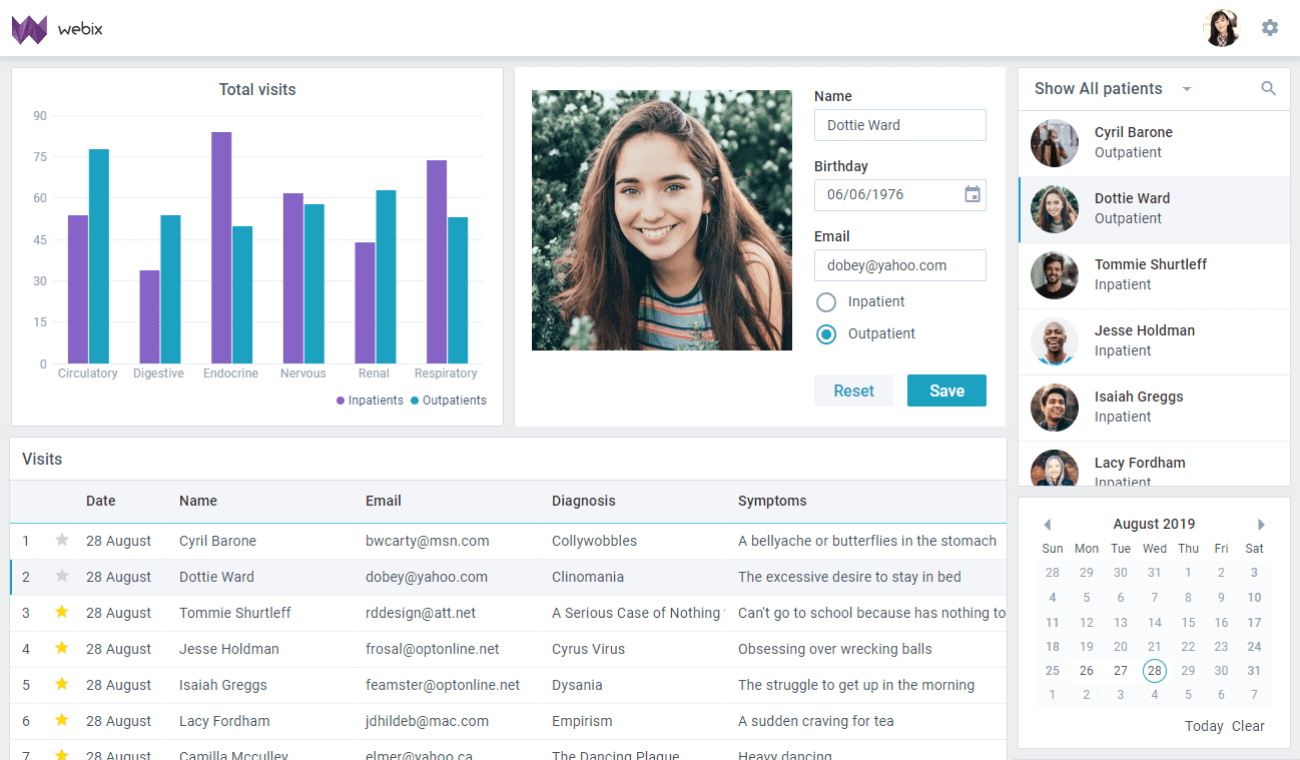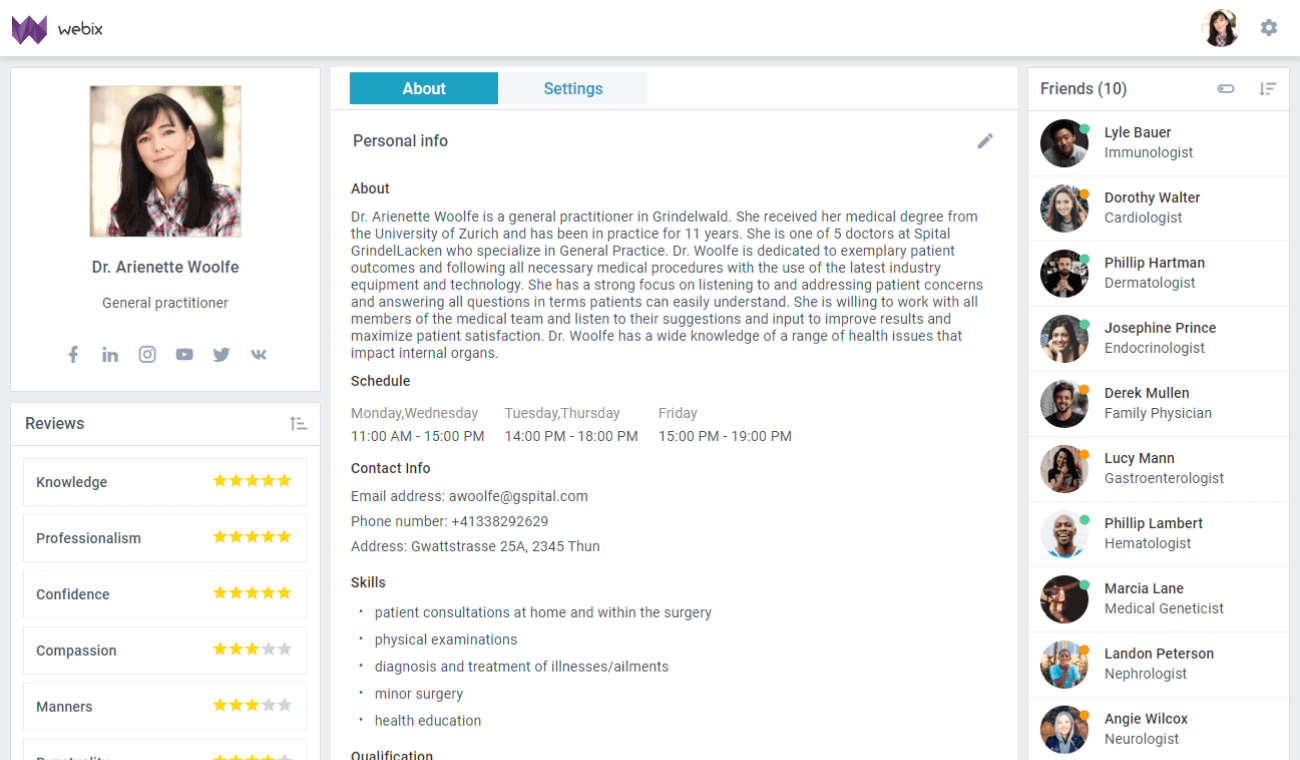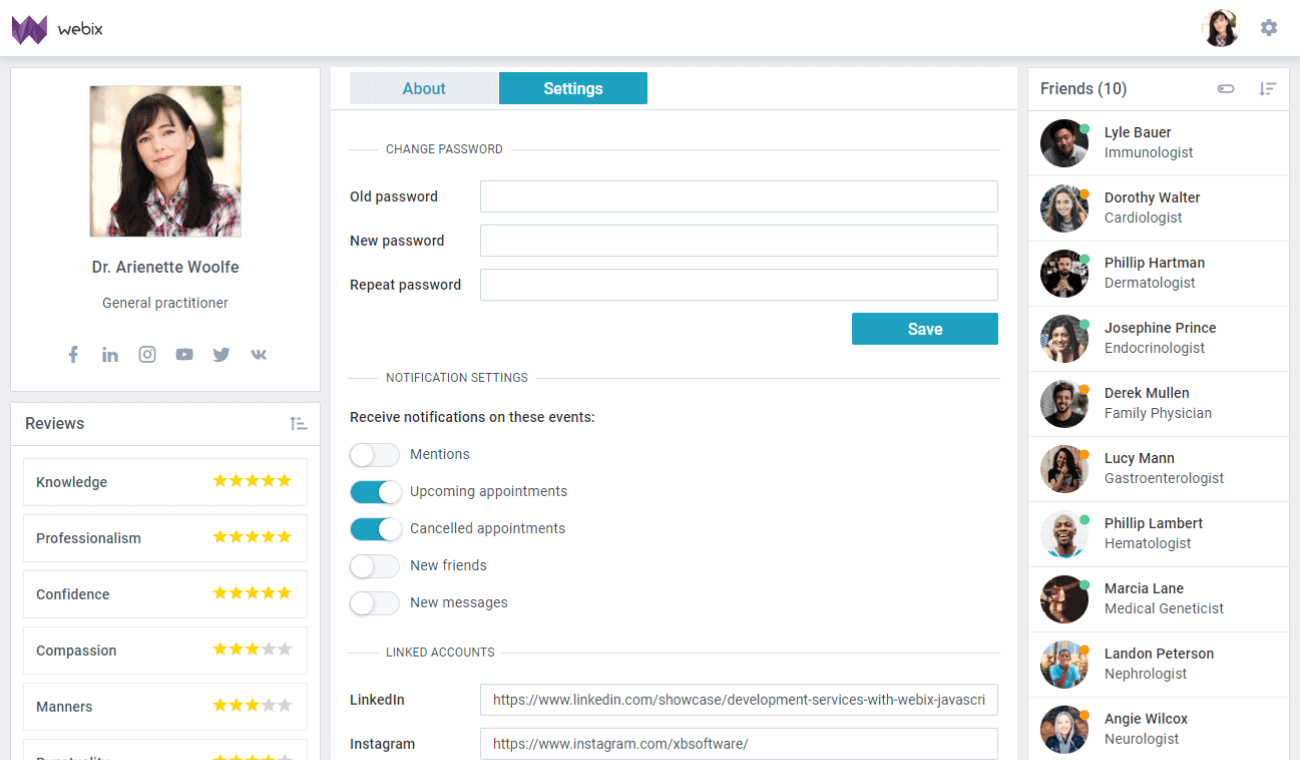 E-mail Client App JS Template
This template is an example of a simple business app for electronic mail. This solution can successfully augment any client app with a message exchange system. Having this template at hand will help you turn an e-mail box into a powerful tool for business growth. You can save a lot of time because you won't have to search for the lost files anymore. You will be able to keep letters from clients, documents, and discussions in one reliable place.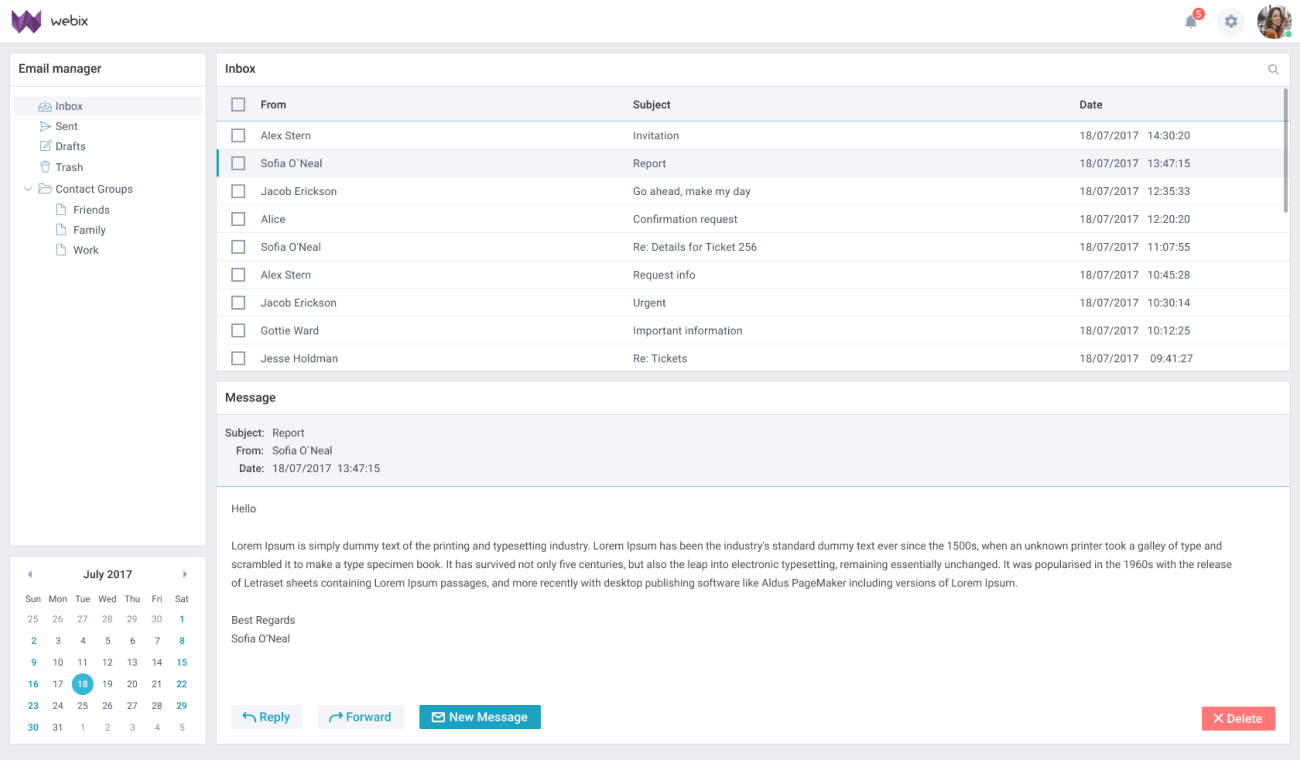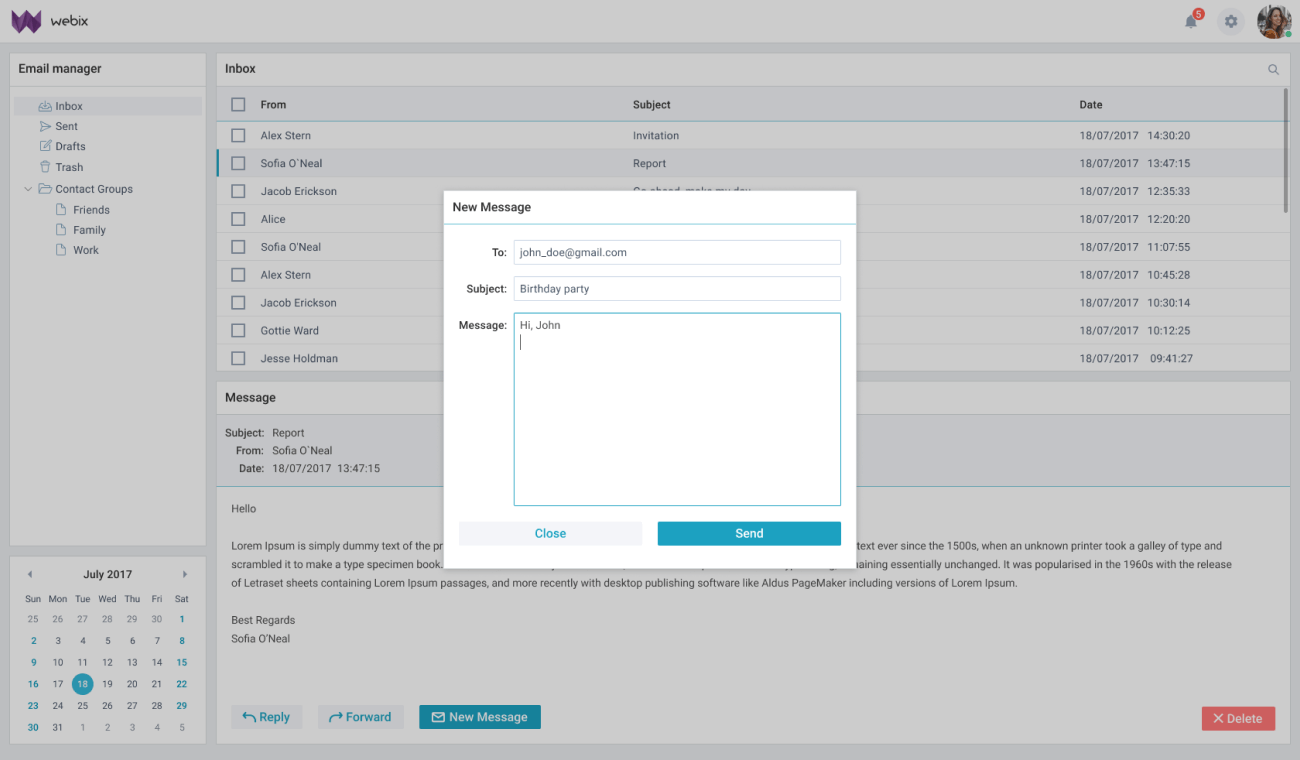 Order My Own Custom JavaScript Template
Haven't found a suitable UI solution here? Contact us to order the development of a unique template or design for your business web app. Our skilled team of designers, UX experts, and JavaScript developers will be happy to bring your ideas to fruition.