Why use WEB File Manager?
Easy backend integration
Explicit Integration with PHP, Node.js, Golang and .NET.
Cross platform and browser support
Support of All Modern browsers.
Easy frontend integration
Сan work with all modern frameworks. You can use it standalone or inside the React of an Angular app.
Customizable
All elements can be adjusted through API, without need to edit anything in source codes (which are provided by the way).
Advanced File Management features for your JavaScript web apps
Responsive JavaScript File Browser live demo
File Manager JavaScript coding samples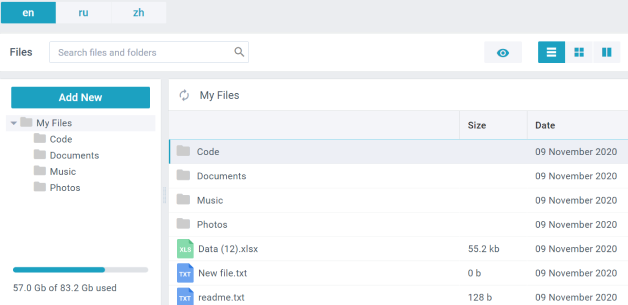 Switching Locale
Ability to switch the language in the File Manager panel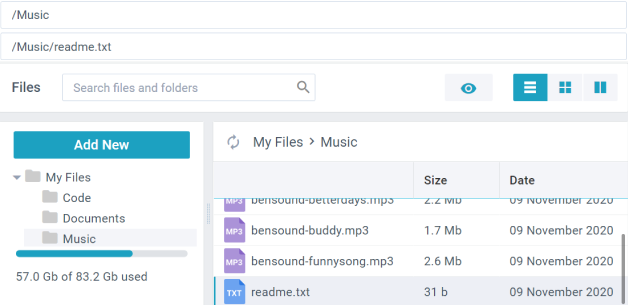 File Manager: Events
Ability to see the file path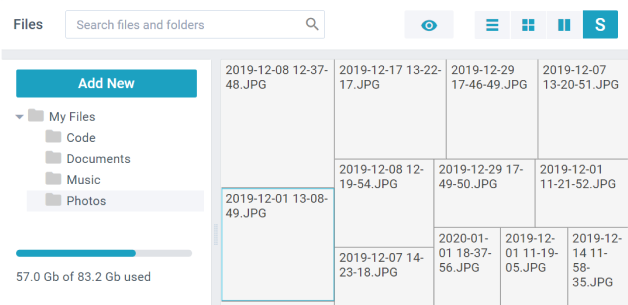 File Manager: Custom Mode
Ability to view files in the custom mode
File Manager: Compact Skin
Ability to see a greater number of elements in the visible working area
Webix File Manager licensing
Webix JavaScript UI widgets and controls