Dashboard JavaScript widget
This component allows creating flexible and data-rich dashboards. You can try various ways of elements organization by combining several widgets. Thanks to the drag-and-drop mode it's possible to customize dashboards according to your taste and business requirements.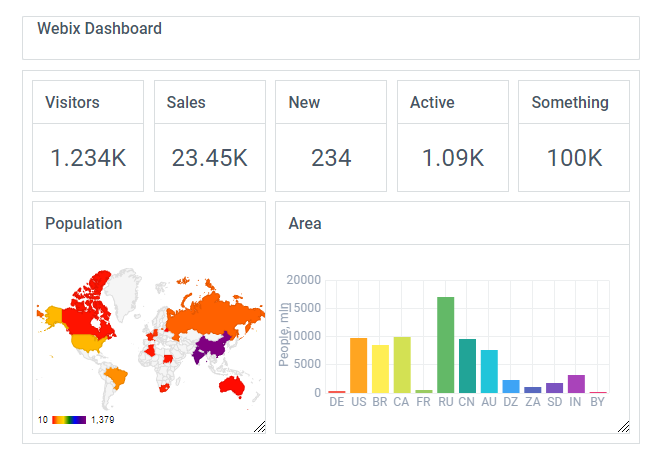 GridLayout JS widget
It's a flexible widget for the effortless placing of UI elements into the grid cells. This component allows designing clear and light layouts. It's a perfect fit in case you need a simple but effective UX solution.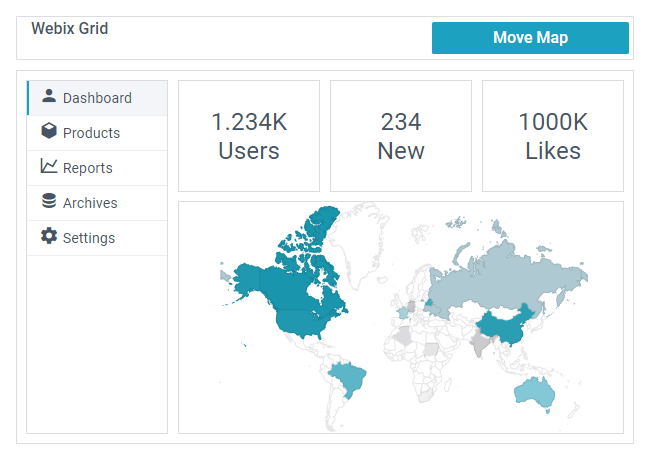 JS Layout widget
The widget allows creating the layout of an app's interface. You can divide a page into rows and columns. Thanks to the responsive design standards an app's UI looks excellent on the screens of any size. You can also build complex layouts by nesting one layout into another.
Accordion UI widget
Сollapsible panels of this widget allow you to save space on the web page leaving only the info that you need at the moment. You can create compact responsible interfaces with the opportunity to arrange rows and columns vertically or horizontally. You can also put other Webix widgets inside accordion panels.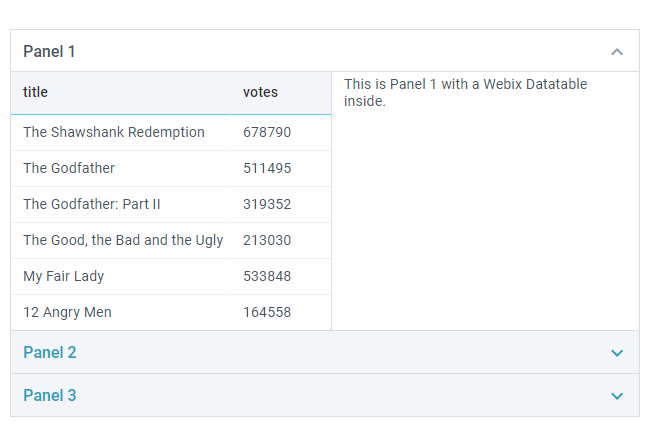 Portlet UI widget
It's a convenient tool for creating customized interfaces from multiple widgets. A user can drag components to any place on the page. It's the best way of changing an app's structure without writing more code.
TabView UI widget
TabView is a combination of MultiView and TabBar. It enables placing various widgets on one page making them fit in even a little screen.