Webix Accordion is a Javascript widget that allows you to place multiple panels of content in a space-saving manner. With this widget, you can hide areas of information and activate them with one simple click. As a result, users will see only the panels they currently need.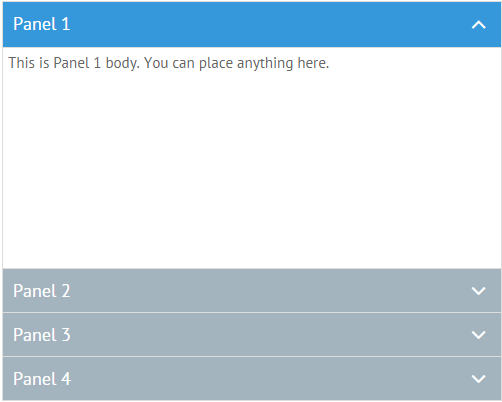 View demo
Multiple Open Panels
You can view all the panels of Accordion widget at the same time, but you can't close them all at once. One panel always remains visible.
Houses Other Widgets
You can put various Webix widgets into Accordion panels, helping you save a significant amount of space on your web-page.
Vertical/Horizontal Arrangement
The columns and rows of this accordion control can be easily organized vertically or horizontally, allowing you to adjust the widget to the existing web-site design.