Widget is very flexible, you can set different styles, which are easily and simply inherited from the tree.
Browser compatibility
Webix TreeMap operates effectively across all popular browsers like IE10, Mozilla Firefox, Opera, Chrome and Apple Safari.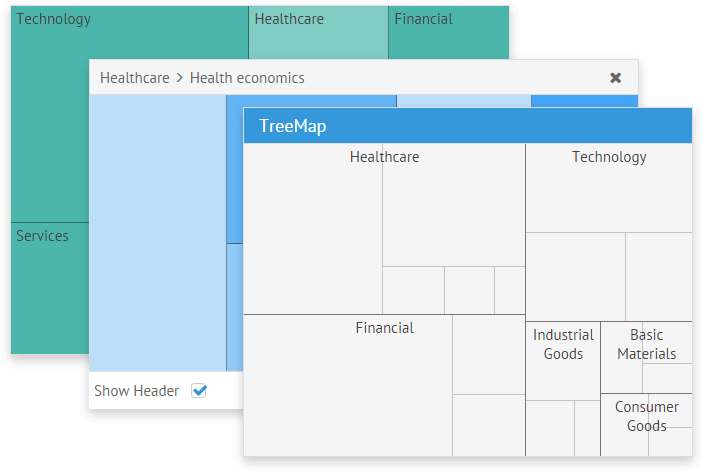 Ready for Touch Devices
Mobile apps developed with TreeMap widget operate on most modern touch devices, like iPad, iPhone, Android.